Product detail page for Ringside Americano.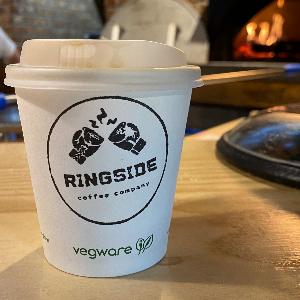 Description
An Americano is a freshly pulled espresso shot mixed with water. A great alternative to regular black coffee drinkers.
* All espresso based coffee drinks are ground and hand made on location with our very own locally roasted coffee blend.
About Ringside Specialty Coffee
Ringside specialty coffee aims to bring specialty coffee experience to Tafton, Pennsylvania and beyond. Our own inaugural roast "OSO" is a blend of beans from Brazil, Colombia and Nicaragua with chocolate, black currant and mild acidity notes.