Product detail page for Flat Bread Gyro.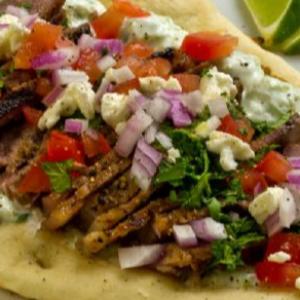 Description
No sauce, gyro meat, red onions, cucumbers, tomatoes, topped with tzatziki sauce for superior taste.
Baked to perfection on stone deck in wood burning oven (red/white oak or ash at 700F-900F)
Excellent hot or cold, full of flavor, full meal loaded with protein.